Admissions
Admission to National
Applications for admission to the National Church of England Academy are welcomed from students of all faiths, and none. It is not obligatory for parents/guardians or the individual students to practise a faith or to worship regularly.
As a Church of England academy, National has no defined catchment area and accepts applications from any primary school or academy. Applications for our current year 7 students have been received from all over Nottinghamshire together with from feeder primaries within Hucknall itself.
If you are considering making an application for your child to join National, there are a number of ways to find out if the academy is right for them. We host open days throughout the year for students in years 5 and 6, together with an open evening in September. Details of these events will be posted on this website and advertised through our social media channels.
We also run term-time tours for parents and students to enable you to see the academy on a normal working day. These can be arranged by calling the academy Admissions Officer on 0115 963 5667.
The application process for a September 2022 Year 7 place
All applications for students wishing to join National Church of England Academy should be made via the Local Authority Admissions Department. If you wish to apply online and you live in Nottinghamshire visit www.nottinghamshire.gov.uk/education/school-admissions-new, for information about the procedure to apply for a place at the academy.
For those children living in the City of Nottingham visit www.nottinghamcity.gov.uk and visit the 'School Admissions' page.
Following updating of the Admissions Code, the arrangements below have also been updated. Updates are in red text.
In Year Transfers
For the period from 1 November 2021 up to 31 August 2022, all in year transfer applications will be processed by the academy.
To apply for an in year transfer for your child, please complete the in year transfer application form and return directly to the academy, for the attention of Admissions. The form can be found here.
Anyone applying for an in year transfer should also read the relevant Admissions Arrangements.
If you also require a supplementary form to support your application under the 'Faith' criteria, the supplementary form can be found here. This form should also be returned directly to the Academy.
Parents/ carers will be informed of the outcome of their application within 15 school days of receipt by the academy of the application. If the application is unsuccessful, there is a right of appeal – to appeal please contact Rothera Sharp Solicitors, contact details are on the school website here.
Download A Prospectus
To download a copy of the current National Church of England Academy prospectus, please click on the link below. If you would prefer a hard copy, please call our main reception on 0115 963 5667, and they will arrange to send one out to you.
Prospectus 2020-2021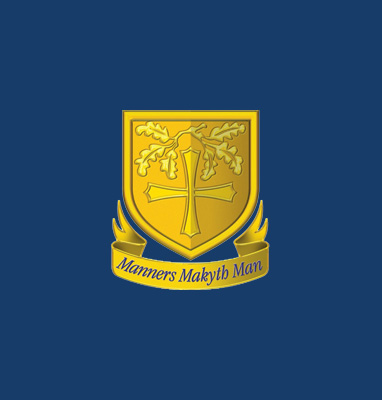 Prospectus 2020-2021
Find Out More
Thank you for your interest in the academy