Students celebrate excellent GCSE results
Students at the National Church of England Academy in Hucknall, part of the Minster Trust for Education (MITRE), were celebrating this morning as they received their GCSE results. The academy is immensely proud of the resilience and strength of character shown by students who have worked exceptionally hard with the challenges they have had to contend with.
The National Academy were absolutely delighted with the 88 grade 9s achieved across 14 subjects and just over 20% of all student grades were 7+. Nearly 70% of all grades were at grade 4 or higher.
There was a hugely positive atmosphere at the academy as students found out their grades following this summer's exams, with scenes of celebration amongst friends, family and academy staff. There were great individual success stories and students' hard work really paid off, with many students achieving 8 and 9 grades (or equivalent). Academy predictions for 7+ grades were exceeded – mirroring the record number of top grades achieved at A Level last week.
There were a number of notable successes today from National students, including Esme Bardell who is the highest achieving female with seven grades 9s and one grade 8. The highest performing male student was Terry Mao who achieved seven grade 9s and a distinction*.
One student said: "it has been really tough but I am so pleased with my results, I am looking forward to staying as a National student for my A levels"
Owen Craig is another student who is very worthy of mention having hit or exceeded target in every subject, we are very proud to say he is now joining the RAF.
Headteacher Martin Brailsford, said of the results: "Well done to all of our students in what is being reported as a very challenging year Nationally for GCSE grades in England. To almost double the number of Grade 9's achieved last year is a remarkable achievement!"
Chair of Governors, Kirsty Cowley said "These results reflect the remarkable resilience, hard work, and unwavering commitment displayed of our students. On behalf of the governing body I extend our heartfelt congratulations and best wishes to all students as they continue their journey, equipped with the qualities that will undoubtedly lead them to success in the future."
The academy invites any students yet to secure a place with a post 16 provider for this September or is considering their post-GCSE options to visit www.hsfc-ac.org.uk or email info@hsfc-ac.org.uk for more information.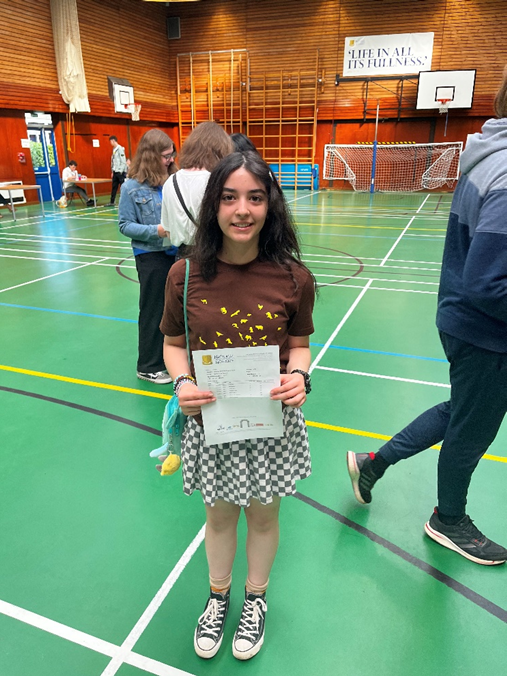 ESME BARDELL (highest achieving female student)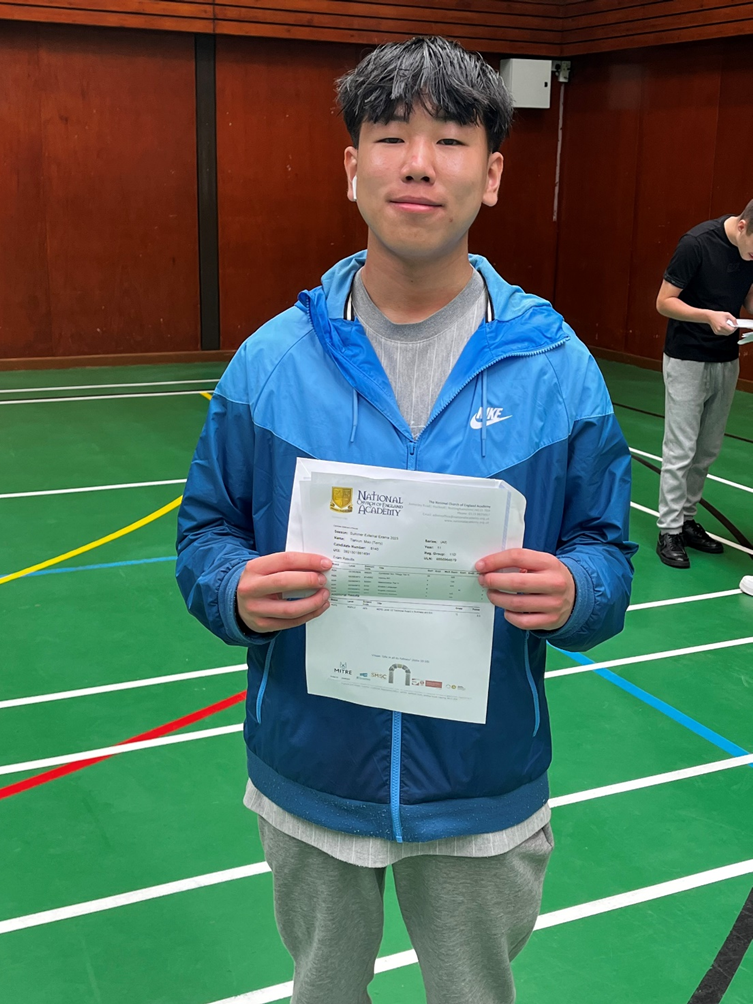 TERRY MAO highest achieving male student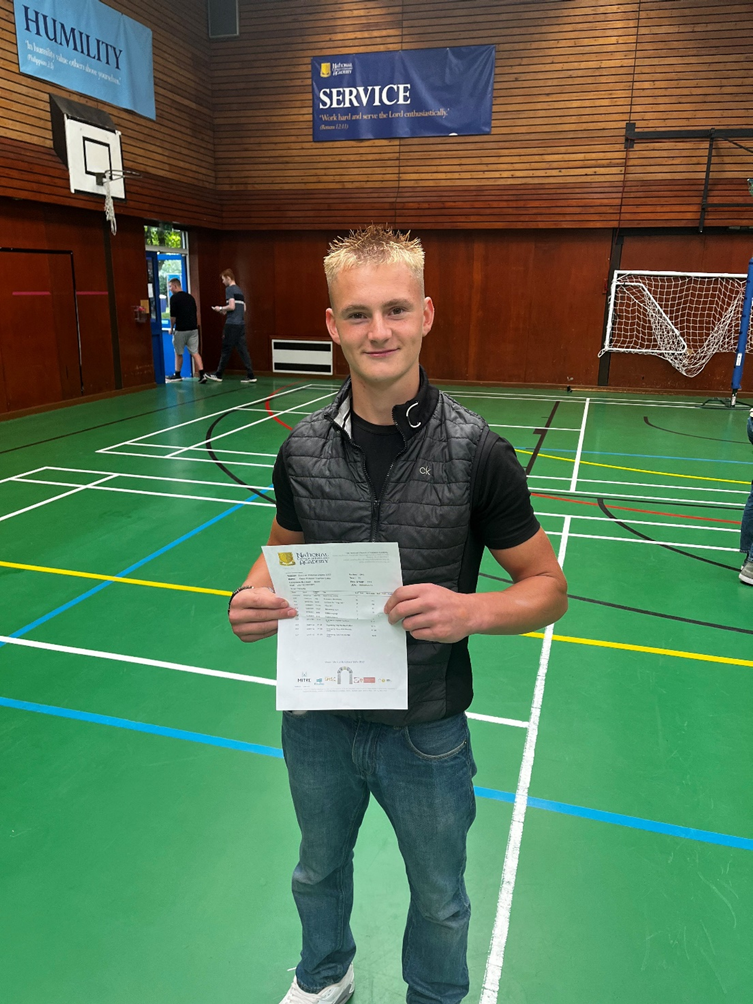 Owen Craig (on target in every subject and now off to the RAF)