Battlefields 2023
A breakdown on the Battlefields PowerPoint. The full PowerPoint can be found at the bottom of the page.
Travel Company - NST
Established 1967 - over 45 years' experience
Government recommended health and safety policy
ABTA and ATOL protected - your payments are insured
Insurance cover and 24-hour medical assistance cover
Tour Objectives
On our tour, students will:
Review the nature of trench warfare and what we can learn from warfare in terms of social, political and technological change.

Develop an appreciation of the impact of warfare

Reflect on how and why WW1 should be remembered
Coach Safety
Close supervision, in pre-allocated groups of 1:10, at embarkation and disembarkation.

Children arranged in pre allocated groups of 10 with individual staff responsible for supervision.

Exit and enter bus as a group- MJO to count on and off.

Planned service station stop – see below.

MJO will do final count before coach moves off.

In France & Belgium staff seated at fire exit of coach as per EU law.

MJO Seat belt check before departure at each point.

No children move while coach in motion.

Travel Sickness sat at the front facing outwards.
Coach Information
Company Name: Skills Group
Address: Belgrave Road, Bulwell, Nottingham, NG6 8LY
Telephone Number: 0115 977 0080
OOH Telephone Number: 0115 977 7424
Coach Times - From National
Tuesday 17th October.
Meet at 03:10am.
Coach arives at 03:15am.
Coach departs 03:45am.
Service Station & Coach
Single occupancy coach for our trip.

Remains with us for the duration (look after it!)

Includes boots off before embarking post field trips (bag for life with boots in)

exit of coach: hazards, timing, phone number, buddies, risks of car park.

Buddy system established in student-students remain in these pairs at service stations.

Students to have MJO (school phone) number on their phones in case of separation.

Clear meeting point prior to exiting service station's for coach.

Staff monitor students around service station – distant.

Staff allocated group of 10 to register before embarking coach at service station.

MJO final count before departure from service station & BSU second count
Ferry Crossing
Close supervision on vehicle deck

"

Rules" established and participants briefed especially re open deck area (not permitted in dark or if sea rough).

Remain in pairs (buddy system - each responsible for named other(s).

Establish a specific seating area / meeting point and have a member of staff there throughout crossing.

Explain the ferries emergency procedures (term muster station

etc

) to the group.

Plan arrangements for docking reminding group of numbered stairway to coach deck.

Careful head count before disembarkation

Risk Assessments- key points-safety first
•

Students Swap

phone numbers

with buddy and stay in buddy pair at all times.
•

Students Record staff

'school' phone number on lanyard
•

Students in

1:10 ratio

groups at key points- students registered.
•Head counts

at all points
•Briefings

at each destination and in the morning.
•

Ypres- brief "free time" clear

control measures

.
•

Students, staff, accommodation & tour operator -clear medical, travel sickness & diet
•

Staff – emergency contact Head teacher, SLT and Tour Operator
•Rendezvous points

if separated
•

Ferry –

open deck not permitted

unsupervised, not at all in rough seas.
•

Ex-Battlefields sites-

not touching metal objects

& sticking to designated paths
•Traffic- from the left

, tight controls service stations, ferry, coach parks & Ypres.
•Accommodation- same sex rooms, locked at 10.00, staff monitor

.
Risk Assessments- key points-
Medical
•

Please notify of any updates to medical conditions

Eg

Depression
•

We will take paracetamol & ibuprofen – if you are not happy us administering this please let Mrs Westwood know at the end.
•

We have a list of medical conditions from the ECV4 form – Mrs Westwood check in
•

Students to keep medicines on their person – if you would like Mrs Westwood to look after them please let her know today.
•

X3 First Aid trained staff.
•

No nuts on the coach/in dorms please due to a peanut allergy.
Insert Day 1 itinerary- 1915 Battle of Passchendaele (Belgium)

Accommodation Hazards
•

Dormitory rooms of six with bunk beds
•

Single sex dorms with teacher rooms at the end. External access in case of emergency
•

Doors/windows locked at 22:00 pm after staff check of pupils
•

Same sex staff will check pupils into rooms and lock doors at 22:00pm
•

Staff pre check for hazards & brief students
•

Sleepwalkers please inform MJO
•

Liable for damage not identified at start of trip
•

Purpose built schools facility – not a Hotel.
Day 2 Itinerary- 1915-17 Battle of Ypres (Belgium)
08:00 breakfast

09:00 depart for the day

09:30-10:30 Tyne Cot Cemetery

11:00- 11:30

Langemark

Cemetery

12:00-14:00 Sanctuary Wood

14:30-15:30 Lunch in Ypres.

Chocolate Shop!

16:00 Flanders Field Museum

18:00 meal at Hotel

19:00-20:00 Last Post Ceremony (Ypres)
What will we see & do? Day 2
Hazards
•

Sharp metal & barbed wire
•

Head injuries from height
•

Deep shell holes- walking boots/Wellingtons
•

Live explosives- under no circumstances pick up a metal object
Safety Precautions
•

Pupils log staff phone number
•

Pupils log two other pupils phone
numbers
•

Safety lanyard to be worn at all times
•

Remain with a designated buddy throughout any free time
•

Check in with staff at a specific time and location
•

Head counts off and on coaches and at other appropriate times

eg

leaving museums
•

Pupils briefed on hazards at each location
•

Traffic hazards and limitations on where to go
•

Stay within red area- made clear to students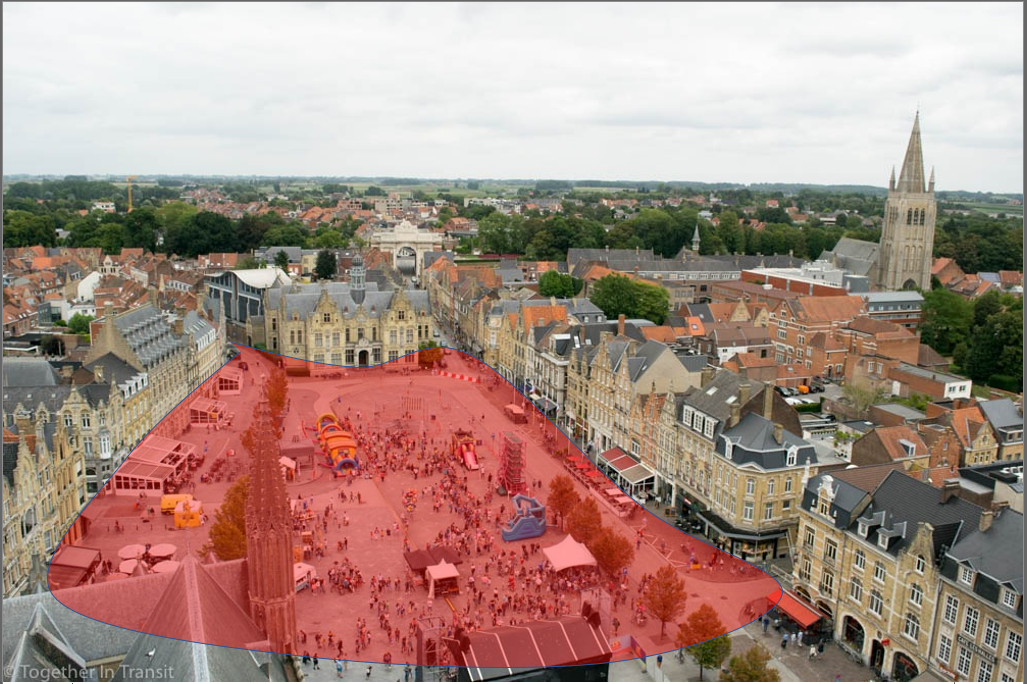 Day 3 Itinerary- 1916 Battle of the Somme (France)
07:00 breakfast

08:30 depart for the day

10:30 Newfoundland Park

13:00

Thiepval

Memorial

13:45 Depart to Calais

18:20 Arrive Dover

23:30

est

arrival Hucknall
Travel tips - money
We recommend that students take £10-20 & Euros 10-20 with them on the visit.
Expenditure:
•

Breakfast/lunch service station on the outward journey if packed breakfast not brought.
•

Ferry crossing – lunch if packed lunch not brought
•

Ypres – Chocolate and souvenir shops
•

Return journey – service station stop in the UK.
COVID-19
•

There are no longer COVID-19-related restrictions on travel from the UK, such as the need to present evidence of vaccination, a negative COVID-19 test or to complete a Passenger Locator Form

Travel tips – Packing/kit list
Passport- to be handed to Mrs Westwood on boarding the coach Tuesday morning.
Clothes should be comfortable, practical and non-offensive.
A waterproof and warm coat
Wellington or hiking boots (in a separate bag for life).
Towels and Toiletries
Rucksack or day bag
Bottle for water
Entertainment for the coach (note that electronic equipment not covered by insurance- "home insurance"? )
Medicines (travel sickness)
Pyjamas
Not allowed; Sharp objects, Cigarettes, Alcohol, Drugs.
*Towels NOT provided by accommodation.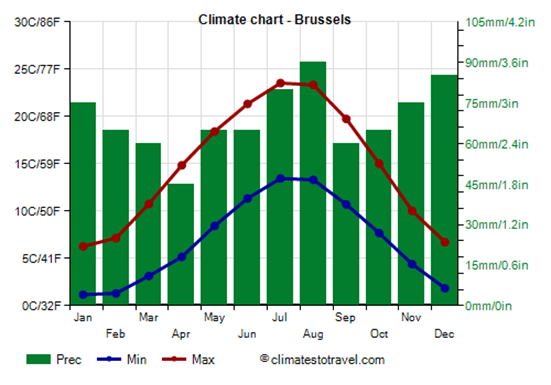 Locate My Trip
Locate my trip - live updates on your group's tour location with NST's trip tracker
Locate My Trip is the easy, convenient way for your school to follow your group's location whilst on tour, and has been specifically designed to provide reassurance to both parents and teachers.
Watch our short Locate My Trip video here – https://www.nstgroup.co.uk/locate-my-trip-app
Academy Sanctions apply
•

Smoking, Alcohol or drugs are strictly prohibited.
•

Sanctions applied in Belgium/France (removal free time) and on return to the UK (Reflection/suspension).
•

Other school sanctions apply

eg

failure to follow instructions lead to Leadership team detention and meeting.
Students have permission to miss Period 1 on Friday 20th October due to the late arrival on Thursday night.
FAQs Insurance- cancellation
Cancellation, Curtailment or Change of Itinerary What is the excess amount? The excess is £25 per person, or £50 per person for winter sports.
Does 'Death in Family' cover extend to parents/grandparents/ guardians? We do not define, but any death that forces an insured person to cancel or curtail is acceptable.
If a family member or an individual is diagnosed with a serious medical condition, and they no longer want to travel, are they covered? Yes, if a serious illness forces a person to cancel or curtail, they can make a claim
FAQs – insurance - belongings
Are electronic items covered? Electronic gadgets are specifically excluded, as the items should be insured under home/contents insurance.
Is cover for lost Documents e.g. passports and travel documents (including student documents to re-enter the UK) included? Yes, cover is up to £1,500 per person and includes accommodation, sustenance, additional travel and documents etc