In School Provision
Counselling service
We also offer a confidential counselling service for students which is run by a qualified counsellor. Students may need support with various relationships, friendships and bullying, family issues, bereavement, loss and many other conditions such as anxiety and stress – this service can support them through such issues. Students can access this service through their personal tutor, the head of house or by attending one of the numerous 'drop in' sessions that are available each week.
Online / out of school resources
Nott Alone
www.nottalone.org.uk - Local mental health advice for young people in Nottingham and Nottinghamshire

Childline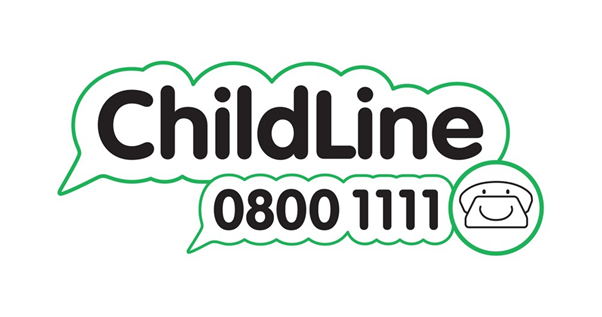 Childline can help you on with all sorts of problems you may be worried your child has, including mental health difficulties, any anxieties or issues you may have about your health, living situation or education.
You can call them for free to speak to someone privately. You can contact a Childline counsellor about anything, no problem is too big or too small.
Call free on 0800 11 11 or visit www.childline.org.uk
Young Minds

Young Minds are a charitable organisation who work with the Children and Adolescents Mental Health Service (CAMHS) to provide support, advice and counselling to young people experiencing depression, anxiety, bullying and eating difficulties. They offer a parent helpline for parents and carers worried about their children's mental wellbeing.
You can find a guide to support offered at https://youngminds.org.uk/find-help/your-guide-to-support/
Their parental helpline can be reached through 0808 802 5544.
Mind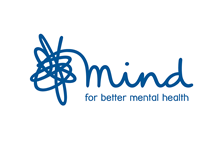 Mind are a nationwide mental health charity who are able to offer information and support for a variety of mental health issues. Working closely with the NHS they have a wide range of resources and information on their website, including an A-Z of Mental Health, advice for helping someone else, guides to support and services and Elefriends - their online community. Everyone is affected by a mental health difficulty at some point in their lifetime and Mind are on hand to help.
Visit their website on https://www.mind.org.uk/
Kooth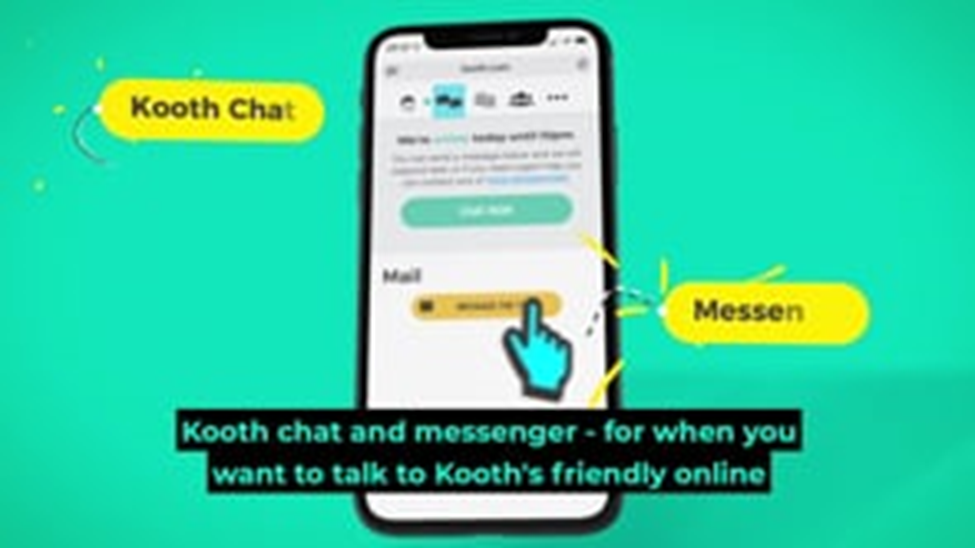 1 in 5 children and young people suffer from mental health illness in any given year. At Kooth, we believe every young person has the right to thrive and to access high quality mental health care.
Kooth.com is commissioned by the NHS, Local Authorities, charities and businesses to provide anonymous and personalised mental health support for Children and Young People. With over 4000 logins per day, we provide end to end support whatever the need.
Kooth offers emotional and mental health support for children and young people aged between 11 – 24 years and is available up to 10pm every day.
Visit the website on: Home - Kooth
Nottinghamshire CAHMS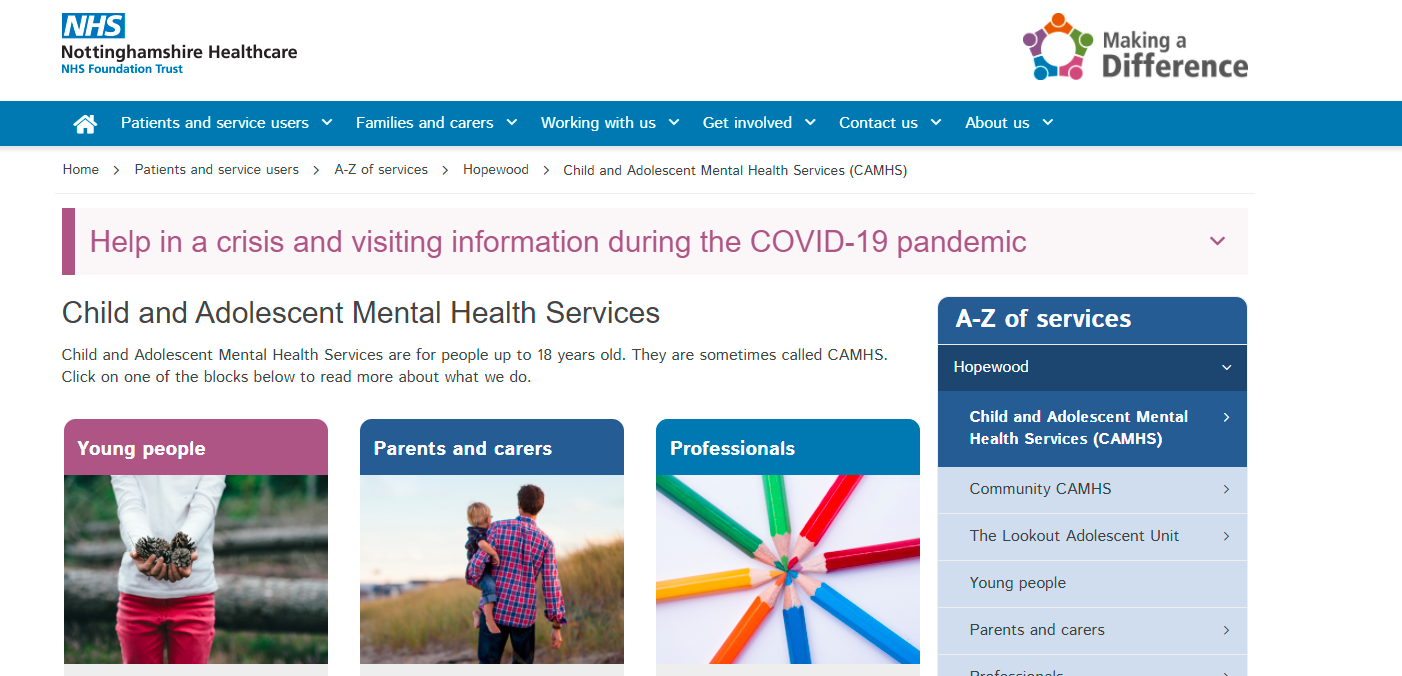 Child and Adolescent Mental Health Services (CAMHS) (nottinghamshirehealthcare.nhs.uk
CAMHS is there to support young people and parents in relation to mental health issues. Individuals can call the dedicated helpline or complete the online referral form.
Self - referral - CAMHS Self-referral (nottinghamshirehealthcare.nhs.uk)
General enquiries
For help, support or for any general enquiry about our services:
Phone: 0115 969 1300
This line is available 24 hours a day.
Contact the Patient Advice and Liaison Service for any questions about your care or our service
Hucknall Churches Together
CTHLP is a group of thirteen Churches serving the areas of Hucknall, Linby and Papplewick. These Churches provide a wide range of activities and events for all ages within the communities. Individually they offer a rich variety of Church life to suit the needs of Christians and those seeking a Church. The aim is to bring the love of Jesus into our town and villages.
Anna Freud National Centre for Children and Families
Advice and guidance for parents and guardians to help them support a child or young person experiencing poor mental health or wellbeing.
Shout- crisis text messaging service
Text 85258, 24/7, free on most networks. https://giveusashout.org/