Virtual Christmas Concert 2020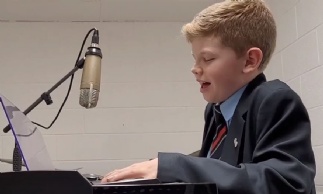 The National Church of England Academy are proud to present our 2020 virtual Christmas concert!
You will be entertained by performances, readings and prayers from students and staff throughout the academy.
Thank you to all our super talented students involved, to parents for their support this year, to Mr Blundell (teacher of Music and musical enrichment) and Mr Marshall (governor) for his expertise shared.
We hope you enjoy watching and have a very happy Christmas.